CALL OUR SANDHURST AUTO LOCKSMITHS: 07812 597007
Locked out of your car?
If you find yourself locked out of your car for any reason, then Doctor Car Keys can help. We have been serving Sandhurst and surrounding areas for several years. If you have any issue with the locks on your vehicle, then we should be the first company you call.
Getting locked out of your vehicle is never going to happen at a good time. Common reasons for this happening include keys becoming locked inside the vehicle, or keys being lost elsewhere.
Head over to our 'What We Do' page to find out how we can help you today!
Doctor Car Keys on Google
If your keys are locked inside your vehicle, then our auto locksmith services in Sandhurst can provide a solution. No damage will be caused to the vehicle or the locks during the process of accessing the keys.
We can also be contacted if you are unsure where your keys are. We will gain access to the vehicle and get a new set of keys cut for you.
Fast response to call outs
Serving a 50-mile radius
More than 20 5-star reviews on Google
Mobile auto locksmith service offered 24 hours a day
One of the Leading Auto Locksmiths in Sandhurst
Doctor Car Keys are the number one emergency auto locksmiths in Sandhurst. Getting locked out of your car can be a stressful situation and we will do whatever we can to make the situation a little less stressful.
Contact Doctor Car Keys when you need an auto locksmith in Sandhurst to get you back on the road.
Laser Key Cutting
You should check whether an auto locksmith offers laser key cutting as Doctor Car Keys does. We make use of the latest equipment and have all the relevant expertise.
Modern cars often require decoded keys, and this is another service that we are able to provide. There is no need to wait for your keys to be made elsewhere, as we can do it all on site for you.
The #1 Car Locksmith in Sandhurst
As a leading auto locksmith in Sandhurst, Doctor Car Keys is on hand to provide you with a new set of keys as well as gaining access to your vehicle. We cater for a wide range of makes and models of vehicles when it come to the replacement keys that we are able to provide.
There is nothing worse than being able to see your keys in your vehicle but not being able to get to them. We have a variety of techniques that we can use to gain access to your vehicle without causing any damage.
When customers call us for the first time, they are always pleasantly surprised to find that we can help them by the side of the road. You can call on us 24 hours a day from anywhere in Sandhurst and surrounding areas.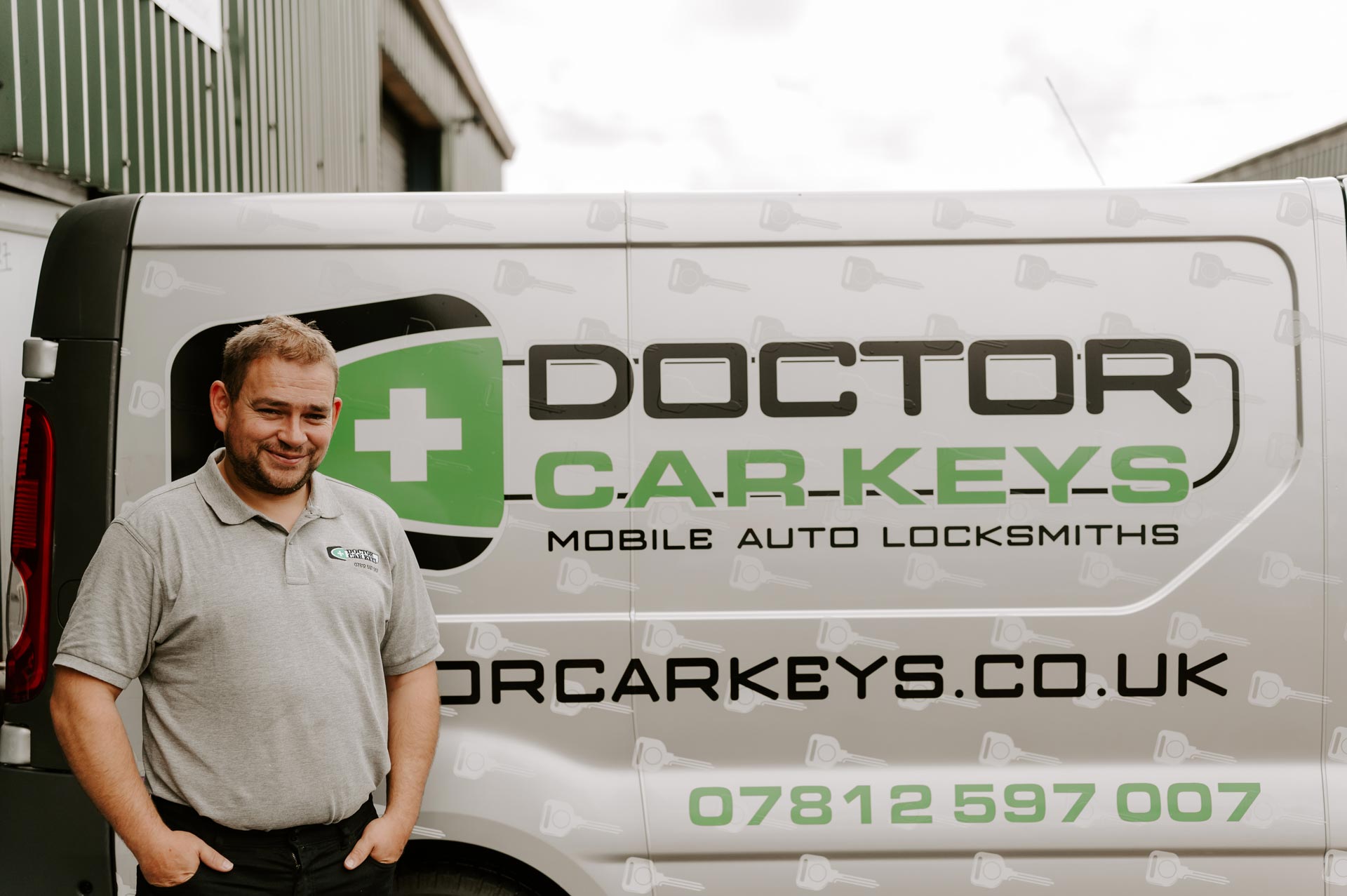 Your Questions Answered:
Q: Is there an auto locksmith near me?
A: When you are locked out of your car, the first thing you may do is search for 'auto locksmiths near me'. Doctor Car Keys can aid in any locksmith emergency.
Q: What areas do you cover?
A: We cover a radius of 50 miles from our base in Sandhurst and can respond to any call made from within this area.
Q: I'm locked out of my car, can you help me?
A: We will be happy to provide all the help you need if you are locked out of your vehicle. We can gain access and supply you with replacement keys all at the roadside.
---
Contact Doctor Car Keys today for Auto Locksmith Services in Sandhurst: 07812 597007