CALL OUR PANGBOURNE AUTO LOCKSMITHS TODAY: 07812 597007
Locked out of your car?
Doctor Car Keys can help you in any situation where you find yourself locked out of your car. We have many years of experience in Pangbourne and surrounding areas and can help you deal with any issues that are related to vehicle locks.
There is never a good time to find that you are locked out of your vehicle. We can help whether you have misplaced your keys, or you can see they are locked inside your vehicle.
Head over to our 'What We Do' page to find out how we can help you today!
Doctor Car Keys on Google
The auto locksmith services we offer in Pangbourne can help you get access to your keys if they are locked inside your vehicle. We guarantee to cause no damage to the vehicle or to the locks.
We can also use the same techniques to enter your vehicle, even if you do not know where the keys are. This service will also include a new set of keys being cut.
Fast response to call outs
Serving a 50-mile radius
More than 20 5-star reviews on Google
Mobile auto locksmith service offered 24 hours a day
One of the Leading Auto Locksmiths in Pangbourne
Doctor Car Keys will always be on hand to help when you need an emergency auto locksmith in Pangbourne. Getting locked out of your vehicle can cause a lot of stress, and this can increase if you can see the keys inside.
Contact Doctor Car Keys when you need an auto locksmith in Pangbourne to get you back on the road.
Laser Key Cutting
Not all auto locksmiths in Pangbourne offer a laser key cutting service. However, this is something that Doctor Car Keys has the equipment and expertise to offer to all customers.
We are also able to offer a decoding service, which is a feature of most modern cars. We can make duplicate keys for you then and there with no fuss.
The #1 Car Locksmith in Pangbourne
Doctor Car Keys is a leading auto locksmith in Pangbourne, and we can help gain access to your vehicle as well as provide you with replacement keys if required. We have a wide range of key types available and our key replacement service will be suitable for most types of vehicle.
When your keys are locked in your vehicle, you want to do whatever you can to get them back. Doctor Car Keys can retrieve them for you without causing any damage to your vehicle or the locking mechanism.
Our locksmith services are fully mobile, which is not always something that people expect. If you are in Pangbourne and you need our services, then we can come to your location 24 hours a day. We work quickly so that you can get on your way as soon as possible.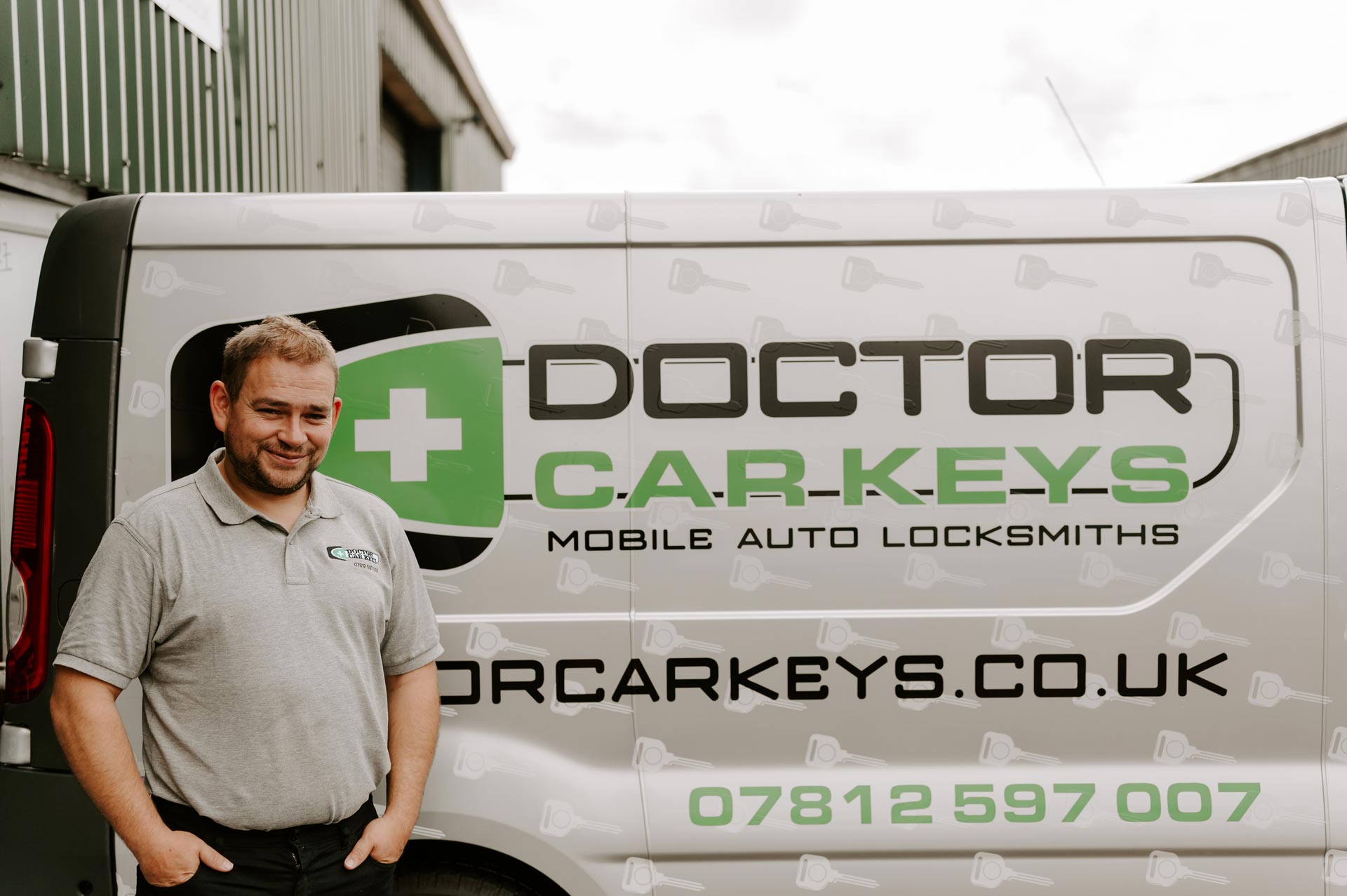 Your Questions Answered:
Q: Is there an auto locksmith near me?
A: If you have performed an online search for 'auto locksmiths near me' and you are in Pangbourne, then you have definitely come to the right place.
Q: What areas do you cover?
A: Our services are available throughout Pangbourne and beyond. As long as are in a 50-mile radius of our base, then we are available to help.
Q: I'm locked out of my car, can you help me?
A: We certainly can help you if you find yourself locked out of your car in Pangbourne. We can gain access to your vehicle quickly and without causing any damage. If you have lost your keys, then we can provide you with a replacement set.
---
Contact Doctor Car Keys today for Auto Locksmith Services in Pangbourne: 07812 597007

Chris turned up when he said he would, and in a short while had made the two duplicate keys I requested. Excellent service, highly recommended.

Richard H.
20:31 28 Jan 20
Chris was really helpful and timely, I was on the road just over an hour after calling which was great. Got me out of an embarrassing situation and very highly recommended 👍🏻

super fast services and £200 cheaper than fiat fantastic job

Chris Came on time Excellent Keyservice I Couldnt Lock or open Car Today Friday ,Supplied New Fob Key Highly Recommend him Family and friends etc Use his Service again Thankyou Chris Keep up the

…

good Work to all your Customers Marc ,st Giles close Area.

read more

Great communication, price and service. Thank you.

Chris is a great guy and does everything possible to offer a great service – cannot believe what an easy process it was and at a better price than the main dealer quoted and on top of that came to

…

our place of work!

read more

Got me out of a huge hole. Even came out on Christmas Eve…Cheers Chris

Really impressive service, Chris certainly knows his stuff. Lost my only key for my BMW, Chris came out cut and reprogrammed a new key with the minimum of fuss. Professional and friendly, would not

…

hesitate to recommend.

read more

Top service at a top price and ours was an awkward job to boot. Thanks Chris

Very professional, knowledgeable and a friendly guy. I Highly recommend him and his costs are very good value too !

Used doctor car keys for the 1st time recently and received a great service would highly recommend

Chris @ Doctor CarKeys arrived on time was professional and provided a great service. Best price I was quoted Too. Would highly recommend

Thanks for all the help worked a treat very quick service cheers Chris

Our car door locks weren't working properly, so Chris cleaned our car door locks and changed our keys. Thank you for prompt, courteous and friendly service.

Prompt reliable service. Highly recommend Chris @ Dr Car Keys

great service, fast, efficient, will use again.

Great service highly recommend

Matthew W.
18:53 27 Nov 19
First class service Arrived on time Very quick And most of all saved my bacon !

Very reliable. It took 30mins to get my new key.

Brilliant service. Chris took the time and effort to do exactly what I wanted, rather than fob me off and make the job easier for himself. I'd therefore recommend him as honest and trustworthy.

I found they were prompt, efficient and friendly

Ford Transit Van lock broken which I had replaced. Service was brilliant and was repaired very quickly. Price was brilliant too. They offer a friendly, helpful service. Chris is great at what he

…

does. I would highly recommend him 🙂

read more

Tim Moff N.
08:30 26 Nov 18
Very helpful company. Sortrd a new key for my car quickly. Great service…